Siroabhyangam (Indian Head Massage) (30 min/45 min)
The secret to Indian's lush glossy hair is the hair oil treatment prescribed in the ancient Ayurvedic texts. The oil is highly reputed for hair growth. A scalp massage with the oil helps to improve circulation in the scalp and stimulates the hair follicles which lead to healthier hair.
It is also an instant stress buster treatment which uses healing warm medicated oils to massage the head, neck and shoulders. This helps to relax the mind and calm the nervous system.  Also helps in easing head and neck problems. This treatment is often suggested with other treatments or works just as well by itself.
Mukhabhyangam (Ayurvedic Facelift Massage) (30 min/45 min)
Mukhabhyangam is traditional ayurvedic face, neck and shoulders massage with ayurvedic medicated oils to suit your skin type using specialized techniques.
It is also a revitalizing and nourishing treatment that effectively relaxes the mind, body and soul. This extremely gentle and soft treatment helps to recalibrate and reactivates the sense organs and has a toning effect on the skin. Therefore, have both rejuvenating and beautifying effect.
We focus the massage on the energy or 'marma' points on the face and head with the aim of bring them back into balance. It is suitable for both men and women and is safe during pregnancy.
Mukhalepam (Herbal face pack) (45 min)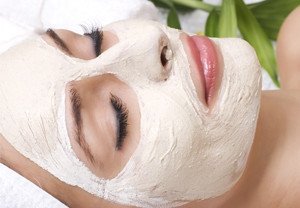 Mukhalepam can be defined as a simple Ayurvedic skin care therapy includes a massage with ayurvedic herbal beauty oils/gel followed by an application of a freshly prepared face pack. The herbal pack includes different types herbs prepared into a paste. This treatment helps relaxation of facial muscles, slows the aging process of skin and reduces wrinkles. It prevents pigmentation of facial skin and gives the skin a better tone.
Twak Prasadanam (Herbal Body Pack) (60 min)
Twak prasadanam is a classical combination of a full body Ayurvedic Abhyanga massage that is followed by application of Ayurvedic mask containing paste of skin-nourishing fruit supplements. First oil massage is done along the energy channels – this loosens and liquefies congested matter in the tissues. Afterwards lepam is applied all over the body followed by a wrap in banana leaves to maintain warmth. Finally the lepam is washed off and then skin nourished with milk or plant-gel based lotion.
This Ayurvedic therapy for skin softens and reduces scars and provides good complexion to the skin. The mask detoxifies and nourishes the skin leaving it smooth and silky.
Lavanya (Ayurvedic Herbal Facial) (60 min)
Lavanya is a facial beauty treatment to improve color and complexion of the skin. An Ayurvedic facial massage activates deep centers of the brain, reflex points and facial circulation to totally soothe the body. Potent ayurvedic skin rasayanas, pure essential oils and restorative nutrients come together in a natural line of healing, nurturing skin care that will keep your skin looking clear, radiant and youthful. This unique procedure cleanses, exfoliates and moisturizes with pure, potent, plant-derived formulations that condition and nourishes the skin to bring a glow to the complexion. This facial opens blocked pores, eliminates toxins, cleanses the face and improves skin texture.
Bhasini (Ayurvedic body care Programme) (90 min)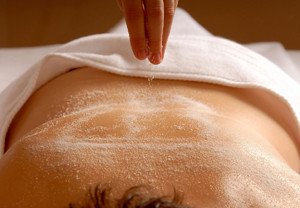 Bhasini is a specially designed Ayurvedic Body Care program incorporating body polishing and scrubbing, mainly aimed at toning and nourishing the body and skin. It is one of the most usual ways to remove dead skin cells and rejuvenate the body covering, leaving it smooth and refreshed.
It will provide you healthy feel and appearance. It is a wonderful therapy which tone and nourish your whole body from head to toe.
Highly useful in cleansing, rejuvenating the skin and helps to bring out the glow to the complexion. It also works as anti ageing treatment and makes individuals younger looking.
Kesini (Ayurvedic hair care) (45 min)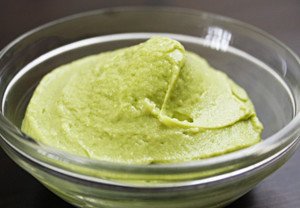 Ayurvedic Hair Care for thick, strong glossy hair helps ensure hair roots are firm and the scalp is healthy. Moisturizing and massaging the scalp with herbal oils or juices, improves circulation, nourishes and strengthens the hair roots and promotes hair growth. It is followed by application of herbal hair pack. It is good for hair loss, dandruff and other scalp related issues.